Specifications
Minimum Order Quantity:
10 Piece/Pieces
Supply Ability:
50000 Piece/Pieces per month
Port:
Chengdu/shanghai/Guangzhou/Shenzhen
Detail
Specifications

RNMN 09T3 Full Face CBN cutting insert for roller external turning


1) Using GE and E6's PCBN blanks,
2) high speed cutting, long service life,
3) high quality, comeptitive price.


PCBN Insert for Roller External Turning:
PCBN Insert Engineering Advantages and Features:
1. we develop PCBN insert of various specifications.
2. The PCBN insert and roller tool holder replace grinding with turning. The work efficiency can be improved by 5 to 10 times.
3. The PCBN insert and roller tool holder can realize dry cutting without cutting fluid, so they can avoid environmental pollution.
4. The PCBN insert and roller tool holder feature high processing precision and a long service life.
Application
The PCBN insert for roller external turning and roller tool holder are used to process roller of various materials, including hardened steel, grey cast iron,Powder metallurgy work-piece, Thermal spray coating work-piece and others.
Remarks: OEM and ODM service will be welcome.
Engineering Drawing and Slection Table for PCBN Insert for Roller External Turning: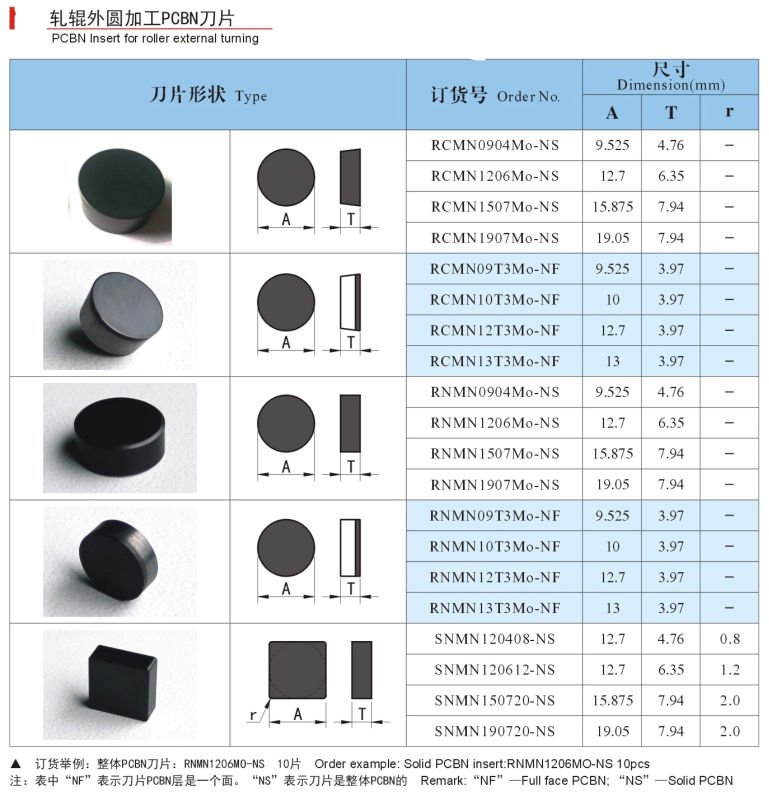 Application Photo: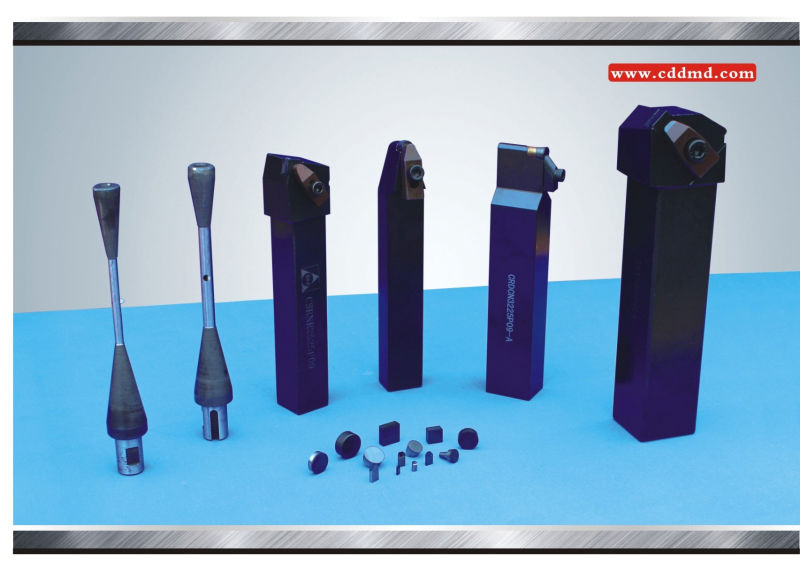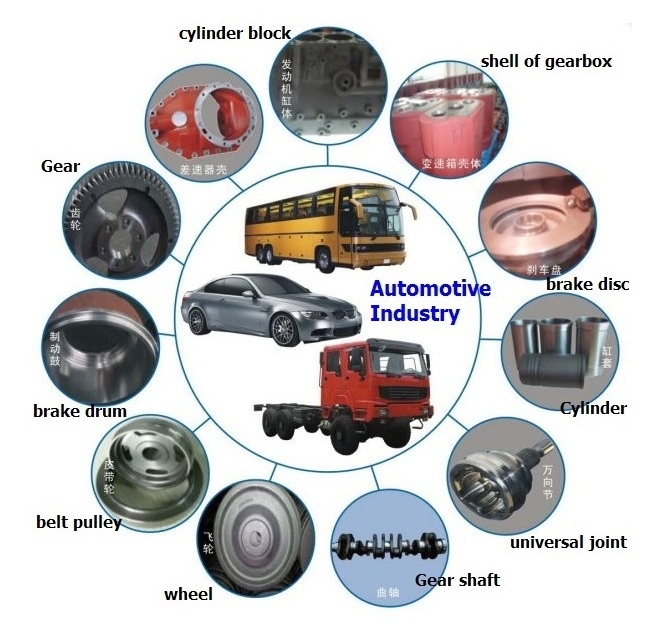 Full Specification____________________________________We could make special inserts_______
CCMT
SCMW
SECN
TEEN
VNMA
ODEW
DHD
CCMW
SCGW
SEGN
TECN
VBMW
XEEN
MP
CNMA
SNMA
SNGA
TEEW
VCMW
EDR
G25
CCGW
SNGN
TPGH
TECW
VNMG
SDR
ADEW
CNMN
SNMN
TCGW
RNMN
VNMP
DED
TEEW
CPMN
SPMN
TPGN
RNGN
VPGA
DGD
SDEN
DCGW
SPGN
TNMA
REEN
VPGR
DFD
SEEN
DNMA
SPCN
TEHW
RCMN
WNMA
... ...

Trade Term________________________________________________________________
MOQ

No MOQ if we have it in stock

5 pieces for arranging manufacture

Delivery

5 - 7 working days

Test Sample

Offered free

Packing

1 piece or 2 pieces or 10 pieces / box on request

Transport

( 80% off)

Payment

Method

Place of Origin

Chengdu, China
Company Introduction
1) Manufacturing experience since 2001 year, sales over 50 countries factory in Chengdu city of China
2) PCBN grades imported from GE (US), E6 (UK), Sumitomo (Japan), ILJIN (Korea)
3) PCBN is applied by Vacuum Brazing process to ensure no welding scar, tip uneasy to drop
4) Nearly hundreds of imported CNC grinders and production equipment:
CORBONRG9 from UK, Japan FANUC and Swiss Agie Charmilles WEDM-LS

Germany VOLLMER sharpener, inspection device ZOLLER
5) Inspection in every process to ensure 100% qualified
6) Pass ISO, Swiss SGS certified, comprehensive capabilities verified by Germany TÜV Rheinland
7) Free samples for trial
World-class process, quality 100% controlled in every process_____________________________
PCBN grades imported from E6 & DI & Sumitomo & ILJIN as raw material
Nearly hundreds of CNC equipments imported from UK, Japan, Germany, Swiss



Strict testing system from Germany, expert inspection team ensure PCD and CBN tools perfect quality

Packing & Shipment_____________________________________________________________________


Our Services___________________________________________________________________
Return Policy
1. If you receive our tools in bad condition, we can make a refund or re-send new tools to you.
2. If your machining productivity is unsatisfactory, pls send us feedback, we change material and improve

according to your machining condition, and then re-send new samples for you to re-test.
Email us now! Inquiry us now! Visit us any time!
Address: Building No.3, Huanghai RD, Jiaolong Industry Port, Qingyang District, Chengdu, China

Tel: 0086-28-87075862 Fax:
0086-28-87075870
Email:
dmd@cddmd.com